Love Victor
Returning Series
2
Temporadas -
20
Episodios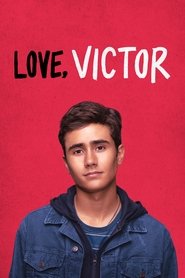 Victor is a new student at Creekwood High School on his own journey of self-discovery, facing challenges at home, adjusting to a new city, and struggling with his sexual orientation. When it all seems too much, he reaches out to Simon to help him navigate the ups and downs of high school.
Love, Victor is a series inspired by With Love, Simon that follows the story of Victor and his self-discovery, both moral and sexual, facing various challenges in his own home and in his day-to-day life when he arrived as a new student at Creekwood Institute. When everything is going uphill for him, he will lean on Simon to help him cope with all these new problems that are arising.
Victor tries to get a job in a coffee shop. But there he feels totally overwhelmed when he meets what would be his boss Benji and what seems to be the odd suggestion. So he ends up running away on nerves. But he will also meet Mia one day, a chia with whom he also ends up falling in love. This situation will make Victor have to deal with his sexual identity and understand himself a little more.